Optimized to let you offer many charging points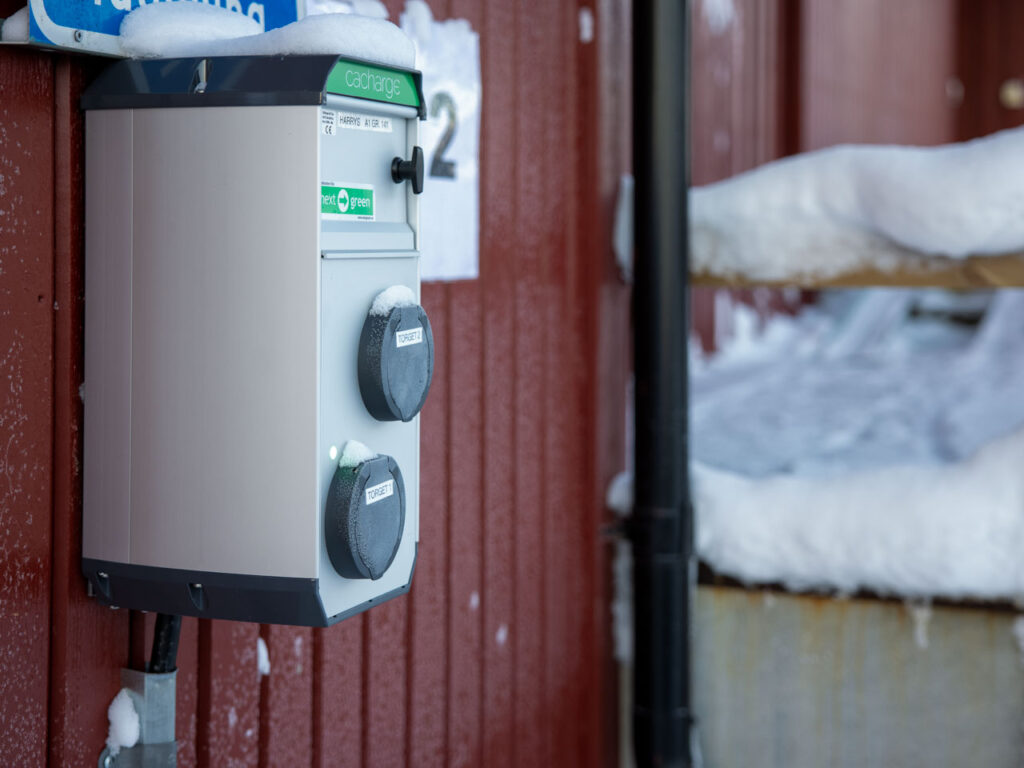 Each part of Waybler's complete solution has been developed to enable you to offer the maximum number of charging points with minimal management. Waybler power control ensures that your system uses the available power optimally, and two outlets from each box mean multiple charging points. Flexible payment solutions, user management, user support, operation and 24/7 monitoring means that your electric vehicle charging works continuously without any manual interference.
Based on user needs, Waybler power control distributes power between phases throughout the parking period. Whereas a conventional charging station charges three cars on a 16A three-phase cable, Waybler charges up to 12 cars in one working day and up to 18 cars in one night using the same cable.
Each part of the Waybler product optimized to let you offer many charging stations as possible with the smallest possible power budget, without management. This includes a low basic investment for the charging box, the possibility of charging two cars from each charging box and smooth installation. Waybler the day-to-day operations such as support, payments and user management. Connected charging boxes give you regular updates and make it easier to add more charging boxes as the need increases.
Your property makes optimal use of available power, cuts expensive power peaks and can offer many charging points within the existing electricity capacity.